I know it took me quite a while to update my blog but here I am today. So Hi!
Let me tell you about my slime factory that I do for fun. It all started when I took an interest in making slime and my aunt ,who is very supportive,  bought me supplies for making slime.  Most of which are still unused, btw. She gave me the idea to sell my slime. I got excited and agreed. She even made a facebook account for my slime shop. She posts pictures of my slimes (seen below) and when my classmates saw them and they started to buy from me ( this happened last year by the way).
[ this year ] Last july my classmates started buying again, so I made their slimes and they bought more! And so i made more. I got tired so I just said I would stopp selling and I did.
Now I just make slime for myself.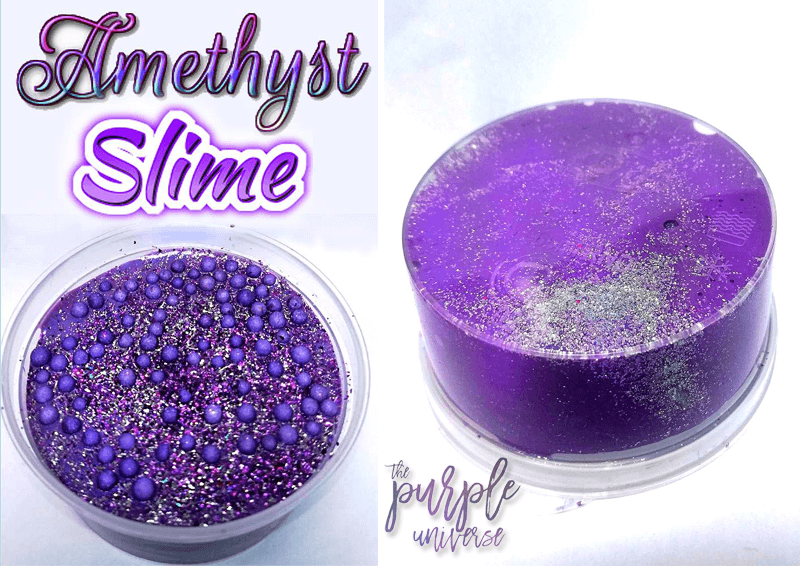 This slime was inspired by Amethyst from the show on Cartoon Network called Steven Universe. Amethyst is my favorite character because I can relate to her.
We are both in love with food and we both are hard headed beasts. LOL!
This slime was inspired by Dorothy's Red Ruby slippers from the Wizard of Oz. I'm pretty sure almost everyone knows what the Wizard of Oz is so I don't need to explain it any more.
These last 2 slimes were not really inspired by something, I just kind of thought of them.
Stay tuned. I'll be posting a slime I made in a couple of days.