I made Butter Slime!
Sorry it took a while before I updated but here I am. And today I'm gonna share with you this Butter Slime I made.
Butter slime is basically slime with clay. I used daiso clay but you can use other types of clay like crayola model magic, crayz art, and more.
Ingredients: 
White Glue
Daiso Clay
Shaving Cream
Lotion
Borax or Liquid Detergent
Directions:
So… you're gonna start off with some white glue and you're gonna add a little bit of shaving cream and lotion. You can also add a scent which is completely optional. Then you're gonna activate your base with your preferred type of activator. I use borax and liquid detergent (Ariel). You can also use liquid starch and tide.
When the slime is sticking off the bowl, you can start kneading it with your hands. Add more activator if it is still sticky, then add your clay. Incorporate it in your slime. If it melts you can add more activator. If it becomes tough you can add a little bit of lotion to smoothen and soften it out.
It's done!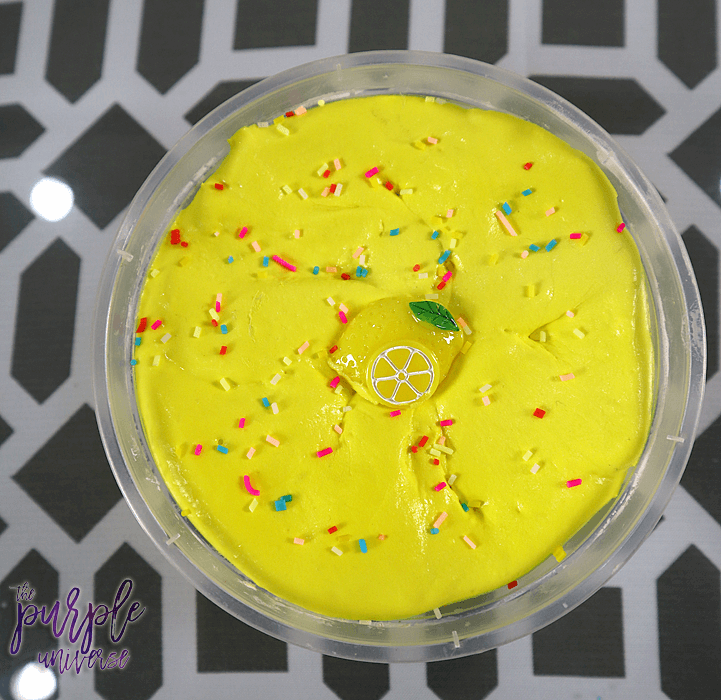 Enjoy your new slime and add in any slime accessory.
I added polymer clay sprinkles and a lemon charm to complement the yummy lemon scent I mixed in it.
Where To Store
Store your slime in a plastic container and play with it whenever you want.
Make sure to close the container tightly so that no air can come in. If you leave it too long with the container open, the slime will harden. It will no longer be playable. When this happens though, you may be able to fix it with some lotion but sometimes you're just gonna have to let it go.
Sorry I don't have the exact measurements but I promise next time I will…
Watch The Video Here