Hi guys! So this is part of our Baguio adventure. We visited the Dominican Hill Retreat House, also commonly known as the Diplomat Hotel atop Dominican Hill and I took some pictures also some videos of the diplomat hotel. This hotel has a very interesting history and this building has been through a lot!
According to some articles that I've read, during the World War II, numerous nuns and priests were beheaded here and this is the reason why several headless ghosts have been seen roaming around the building during night time. Crying coming from kids and babies would often be heard by guests and employees, which can be attributed to the massacre of numerous children done at the fountain. Personally, when we went there I didn't see any ghost. Probably because there were so many people there and it was daytime. So let me know if you see anything suspicious in my pictures or videos.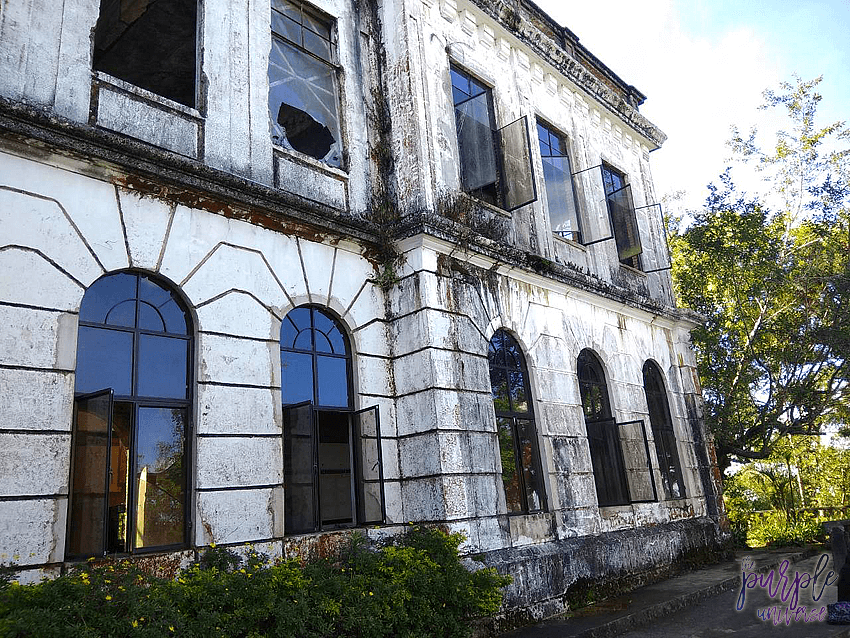 I didn't get to see the second floor and third floor because my parents only let me roam around the first floor. I didn't see all of it but I still got to see some portion and those that I saw was really creepy. There were wood chips in every room and in one room there were mini bleachers and planks of wood that seem to have fallen from the ceiling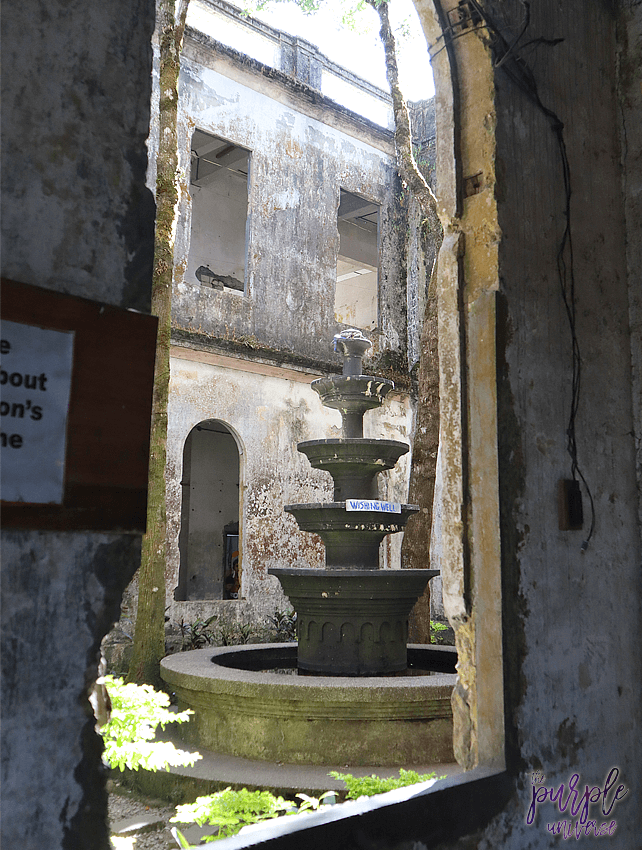 There were two open areas that have fountains in them. The fountains have signs on them that states "wishing well" as you can see in the picture above. There are also plants that seem to have been placed in a pattern. I believe it is now undergoing rehabilitation through the efforts of the city government. So probably sometime in 2019 or 2020 or the years following, it is gonna look very different from the pictures you now see
…. and that concludes this blog post for now. Thanks for visiting.
Watch my VLOG here:
-purple ; p